Automated expense report approval for quicker reimbursements
With ExpenseOut, employees can go online and get their expense reports instantly approved with unparalleled ease. Given how managers can approve expenses of employees and departments even on their mobile devices at the click of a button, the process of getting reimbursements becomes a walk in the park.
Expense approval based on criteria
ExpenseOut allows you to set rules for spending across departments and employees and accept/reject the expense report automatically based on that. Moreover, you have the option of providing a reason when you reject a claim.
Setup custom approval workflows that deliver
Save loads of time by setting up a custom approval workflow as per your requirements. You can further create unique approval workflows for each department and process the reports accordingly.
Streamlined expense approval for higher productivity
Avoid expense reports piling on your desk for approval with an automated and streamlined approval process that saves you time. For even faster approvals, the process can be carried out with a smartphone.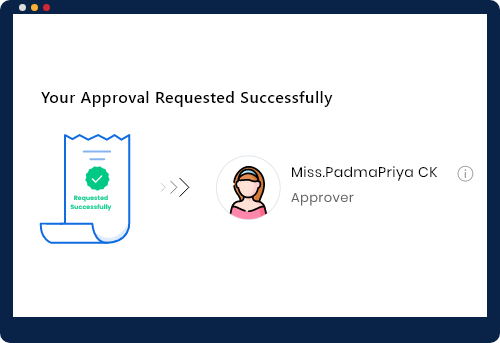 Identify and escalate policy violations
Using ExpenseOut, you can automatically identify and escalate expense reports with policy violations that are pending approval, such as overspending or unauthorized usage of company resources.
Approve expenses at your convenience
One of the striking features of ExpenseOut is that you can set dates for providing approvals at your convenience. You can even notify employees when the approval is done.
Delight your employees with 7X faster expense approval and reimbursements​
Simple, quick, and accurate expense reporting to bid adieu to lost receipts and manual expense management.
Policy Compliance Feature
Save up to 70% on travel and expense spends with uncompromising policy compliance.
Have your company expenditure at your fingertips with department/ employee-specific analytics.